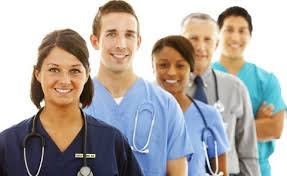 Nurse Assistant Training Program
Program Description:
(Direct and Hybrid) Course Overview:
PCC Nurse Assistant Training Program teaches the students basic skills and competencies for the role of a nursing assistant.
Training includescommunication and interpersonal relationships, safety and infection control, patient care skills, personal care procedures, vital signs, nutritional requirements and techniques, body mechanics, exercise and activity, emergency procedures, care to clients with special needs, end of life, rehabilitation and abuse prevention. and professionalism to work effectively in a healthcare setting.
The program is divided into 17 modules of theory and skills laboratory. Clinical training is conducted in skilled nursing facilities. Graduates are eligible for the California State Certification to become Certified Nurse Assistant (CNA).
LEARNING OUTCOMES:
Uponcompletionoftheprogram,thestudentwill beableto:
1. Demonstrate behaviors consistent with professional work ethics, legal responsibilities and scope of practice according to the California Department of Public Health for Nurse Assistants (Title 22).
2. Demonstrate professional communication skills including recording and reporting, and legal and ethical responsibilities.
3. Demonstrate safety and infection control practices that comply with standards of practice for nursing assistants.
4. Demonstrate competence and proficiency in communication and interpersonal relationships, safety and infection control, patient care skills, personal care procedures, vital signs, nutritional requirements and techniques, body mechanics, exercise and activity, emergency procedures, care to clients with special needs, end of life, rehabilitation and abuse prevention.
5. Adhere to the policies and procedures of clinical sites.
6. Demonstrate compliance with standards of practice for nursing assistant.
7. Demonstrate empathy and concern for the patient/resident's comfort and well-being.
8. Demonstrate critical thinking and problem solving.
9. Demonstrate team building as a member of a medical team including effective relationship with patient/resident family.
10. Demonstrate competence with all skills required for certification as a Certified Nurse Assistant.
COURSE LENGTH AND SCHEDULE:
Total Clock Hours: 160 hours
Full Time Day Class: 5 weeks / (Monday-Friday
Part Time Evening Class: 12 weeks (Tuesday, Thursday, Sat, Sun Clinical)
PROGRAM DELIVERY:
1. Direct classroom instruction (onsite classroom theory and clinical)
2. Hybrid training (online classroom theory, synchronous instructor-driven and onsite clinical)
ADMISSIONS REQUIREMENTS:
1. Be 18 years of age. If applicant is below 18 years of age, parental consent is required
2. Copy of valid Social Security card
3. CA Driver's License or Identification Card
4. Live scan form
5. Vaccination card
6. Documentation of physical examination OR students may utilize the form of the facility requiring the PE
7. CPR Card which maybe completed during the program
8. Completion of CDPH Initial application
9. Completion of Enrollment Agreement
COURSE REQUIREMENTS:
Module Name of Module
Module 1 Introduction
Module 2 Patients' Rights
Module 3 Interpersonal Skills
Module 4 Prevention & Management of Catastrophe & Unusual Occurrences
Module 5 Body Mechanics
Module 6 Medical and Surgical Asepsis; Infection Control
Module 7 Weights and Measures
Module 8 Patient Care Skills
Module 9 Patient Care Procedures
Module 10 Vital Signs
Module 11 Nutrition
Module 12 Emergency Procedures
Module 13 Long-Term Care Patients
Module 14 Rehabilitative Nursing
Module 15 Observation and Charting
Module 16 Death and Dying
Module 17 Abuse
Theory Hours Clinical Hours
Module 1 2 0
Module 2 3 1
Module 3 2 0
Module 4 1 1
Module 5 2 4
Module 6 2 8
Module 7 1 1
Module 8 14 40
Module 9 7 20
Module 10 3 6
Module 11 2 6
Module 12 2 1
Module 13 5 4
Module 14 2 4
Module 15 4 4
Module 16 2 0
Module 17 6 0
Total Hours
60 100 STATEMENT OF SATISFACTORY ACADEMIC PROGRESS
Satisfactory academic progress is defined as meeting acceptable standards as defined by predetermined objectives of the institution and of the program. These objectives are directly correlated to the performance standards set by Prestige Career College.
In order to graduate, Prestige Career College requires that all students complete 100% of all classroom and practical instruction. Students completing these requirements will receive a Certificate of Completion.
TRAINING REQUIREMENTS FOR ONLINE CLASSES
1. Hardware and software requirements:
Desktop computers or laptops with Windows 10, a webcam, microphone, and speakers. Using tablets or telephones is discouraged as these do not support all of the instructional materials.
2. Attendance
– To be successful in the online program, student must actively participate and be engaged in class and class activities. Students are required to attend class and participate just as if they were in a face-to-face course. Attendance is taken at the beginning of the class, after lunch break and towards the end of the class. A 100% completion of all theory and clinical hours is required to graduate.
3. Clinical Sites are located in the Cities of Inglewood and Montclair in California
PROGRAM COST
Tuition $2,400.00
Reg. Fees (Non-Refundable) $75.00
Books (Refundable) $60.00
Uniforms (2 Sets) (Non-Refundable) $75.00
Supplies and Materials $70.00
Stethoscope/Blood Pressure Cuff (Non-Refundable)
$50.00
State Exam Fee (Refundable) $120.00
Live Scan (Non-Refundable) $75.00
CPR BLS (Refundable) $75.00
Learning Management System (Non-Refundable)
$324.50
STRF (Non-Refundable) $7.50
Total ProgramInstitutional Charges* $3,332.00
TOTAL CHARGE FOR THE CURRENT PERIOD OF ATTENDANCE $3,332.00
ESTIMATED TOAL CHARGES FOR THE ENTIRE EDUCATIONAL PROGRAM $3,332.00
TOTAL CHARGES THE STUDENT IS OBLIGATED TO PAY UPON ENROLLMENT $3,332.00
DEPOSIT 0
BALANCE: $3,332.00 Note: All charges are due and payable prior to the completion of the program.
*Total ProgramInstitutional Charges
REQUIREMENTS FOR GRADUATION
The candidate for a certificate of completion must:
1. Complete all classes with a grade point average (GPA) of at least 70% (2.0) or C and comply with Attendance policy.
2. Meet all applicable, classroom and skill proficiency standards.
3. Meet all financial obligations to the school.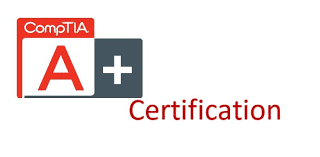 Computer Hardware and Software Technician
Course Overview:
(Online) The program prepares individuals to pass the CompTIA A+ certification which is the IT industry's most popular and recognized entry-level certification. This certification covers topics such as building, fixing and troubleshooting computers and simple networking concepts. This course will prepare students for the A+ exam. We use a large variety of labs and lectures to ensure students are ready for the exam.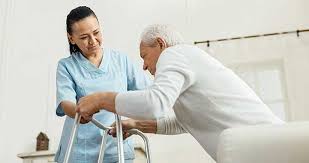 Home Health Aide Training
Course Overview:
(Direct)
The Home Health Aide Training is designed to teach students the competencies that will enable them to perform nursing skills and provide quality care for long term care facilities and home health care agencies. The program has classroom and clinical components and meet the requirements for the Home Health Aide Certification.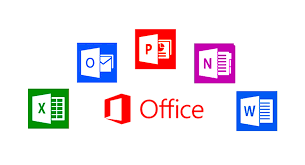 Computer Applications
Program Description:
(Spanish) (Direct)
Course Overview: The program prepares individuals to perform text typing table construction and document formatting tasks on personal computers at a high rate of accuracy and proficiency. Includes instruction in keyboarding skills word processor operation textual draft interpretation audio and tape dictation and specific word processing program software. It has everything a student needs to learn the basics of computers and Microsoft Office 2016 Word, Excel, PowerPoint, Access, and Outlook. Multiple learning activities, including the virtual hands-on labs, are designed to develop proficiency in Microsoft Office skills. The course is uniquely designed to improve student confidence resulting in higher test scores and academic and career success.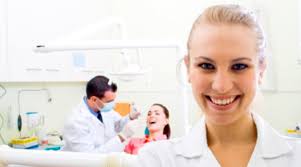 Clinical Dental Assistant
Course Overview:
(Hybrid)
The program prepares individuals to provide patient care to take dental radiographs x-ray photographs prepare patients and equipment for dental procedures and discharge office administrative functions under the supervision of dentists and dental hygienists. Includes instruction in medical record-keeping general office duties reception and patient intake scheduling, equipment maintenance and sterilization, basic radiography pre- and post-operative, patient care and instruction, chairside assisting taking tooth and mouth impressions.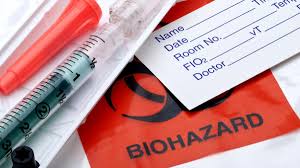 Blood Borne Pathogens
Course Overview:
(Online)
Blood-borne Pathogens is an 8-hour course that teaches the precautions to take to reduce and eliminate the risk of infectious diseases that can be contracted through exposure and the proper methods of handling potential contaminants. The course teaches how bloodborne pathogens are spread, how to avoid exposure and what to do if exposed to infectious materials. The lessons use a combination of lectures, videos, powerpoint presentations.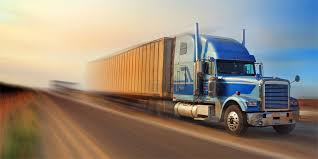 Commercial Truck Driving
Course Overview:
(Hybrid)
This course is designed to provide you with classroom instruction so you can learn to pass the California CDL permit. You will be taught the theoretical knowledge on how to pass the General Knowledge, Air brakes, and Combination exam. When you pass these three exams you will earn a permit that will allow you to train on how to operate a commercial vehicle. After passing the permit you will qualify to go and get training at the yard.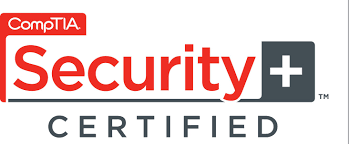 Network Security Technician
Course Overview:
(Online)
The Network Security Technician program focuses on the technological and operational aspects of information warfare including cyber attack and cyber defense. Includes instruction in computer and network security cryptography computer forensics systems security engineering software applications threat and vulnerability assessment wireless networks and satellite communications tactical and strategic planning legal and ethical issues and cyber warfare systems development and acquisition.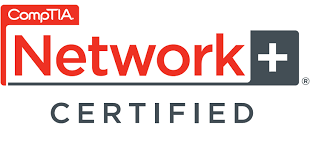 Cyber Security Technician
Course Overview:
(Online)
Cyber Security Technician is an entry-level network install and repair certification for professionals. The network+ certification covers a technician's ability to describe the features and functions of networking components and to install, configure and troubleshoot basic networking hardware, protocols, and services.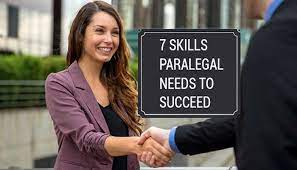 Paralegal
Course Overview:
(Online)
The Paralegal program teaches how to conduct legal research, analysis, draft legal documents and utilize legal technology. The program provides in-depth training in administrative support services working in a law office or open a freelance paralegal business. The program focuses on civil litigation, constitutional, family, real estate, immigration, family, insurance, labor, probate, wills, entertainment, and administrative laws The program also teaches comprehensive legal terminologies, basic computer and records management. At the completion of the program, students will be provided a career preparedness workshop.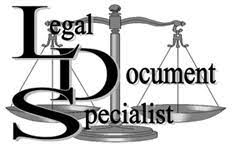 Legal Documentation Specialist
Course Overview:
(Online)
The Legal Documentation Specialist program teaches the student the basic office procedures in a law firm or HR department/legal department of any business enterprise. It deals with managing the backup system to organize data storage, administrative support services, organizing, retrieving, and archiving systems including technical and support activities. Students will learn legal terminology. basic computer skills and records/documents management and compliance.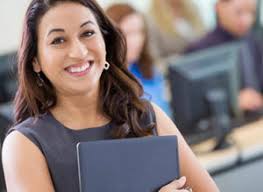 Everyday ESL
Course Overview:
(Online) This program trains students to understand English as used in everyday situations through PowerPoint presentations, dialogues, worksheets, and animations. Students will learn phrases used in ordinary day-to-day activities such as meeting people, ordering food or shopping, or at the doctor's office. Topics also include terminologies relating to computers and the internet. At the completion of the program, the students will demonstrate basic skills in computers.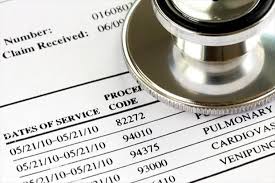 Medical Coding & Billing
Course Overview:
(Online)
The Medical Coding and Billing program prepares students to acquire skills for entry-level work in physicians' offices, hospital billing departments, outpatient departments, and insurance companies. Students learn basic medical terminology, anatomy & physiology and pathology, code for procedures and diagnoses with ICD-10 CM/PCS, CPT, and HCPCS, health and medical insurance processes, health insurance law policy and regulations, insurance records, and electronic health records. Students perform basic processes in medical billing and utilize healthcare software applications.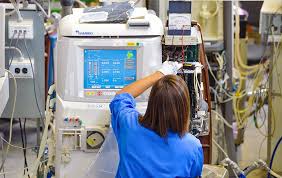 Clinical Medical Assistant
Course Overview:
(Hybrid)
The Clinical Medical Assistant program teaches all aspects of supporting a medical back office including patient care and clinical procedures. The student will learn medical terminologies, patient assessment, examination, diagnosis and treatment, clinical assisting, and routine laboratory procedures. While the focus of the program is the back office, students are provided an overview of front office procedures and effective communication. Students are required to complete an externship program.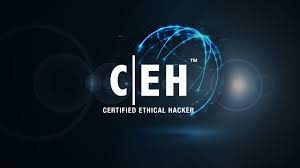 Ethical Hacking
Course Overview:
(Online)
The Certified Ethical Hacker (CEH) credential is the most trusted ethical hacking certification and accomplishment recommended by employers globally. It is the most desired information security certification and represents one of the fastest-growing cyber credentials required by critical infrastructure and essential service providers. Since the introduction of CEH in 2003, it is recognized as a standard within the information security community. CEH v11 continues to introduce the latest hacking techniques and the most advanced hacking tools and exploits used by hackers and information security professionals today. The Five Phases of Ethical Hacking and the original core mission of CEH remain valid and relevant today: "To beat a hacker, you need to think like a hacker."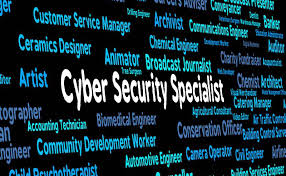 Cyber Security Specialist
Course Overview:
(Online)
The Cyber Security Specialist program is a 460- clock hour program consisting of online theory/online classroom learning. The student will learn computer terminologies, that go hand-in-hand with the Computer Hardware and Software Technician course as well as terminology that pairs with the Network Security Technician, Cyber Security Technician and the Ethical Hacker. The Network Security Specialist certification program helps our graduates begin or advance their careers by showing employers and clients that they have the skills to successfully implement manage and troubleshoot network and security issues.